Taking Aim at Ending Gerrymandering in Illinois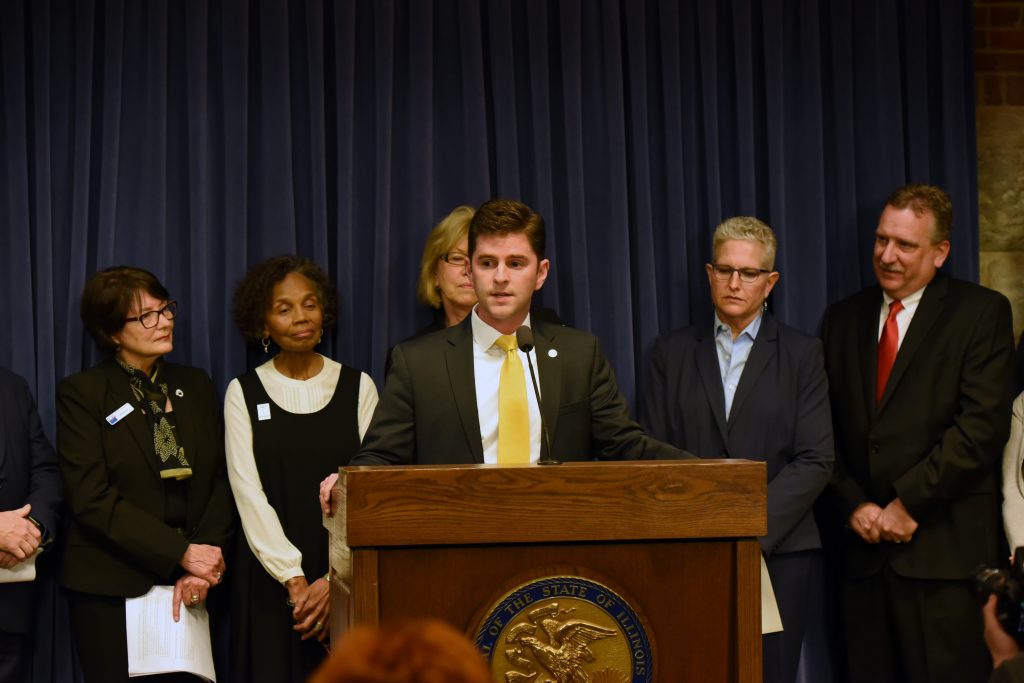 Continuing his call for an end to Gerrymandering in Illinois, State Representative Ryan Spain filed House Joint Resolution Constitutional Amendment (HJRCA) 15 to create an independent commission to redraw political boundaries instead of leaving it in the hands of politicians.
"An independent and transparent process for redistricting is critical for protecting the core principles of our democracy. For too long, politicians have chosen their voters instead of voters choosing their elected officials," said Rep. Ryan Spain, Chief Sponsor of HJRCA 15. "Changing the way we draw legislative maps is one of the most meaningful reforms we can make to increase fairness in Illinois. This amendment will have a lasting impact on Illinoisans' trust in their government for decades to come."
To address gerrymandering, HJRCA 43 proposes to change the current redistricting process by doing the following:
1. Removes politicians and sitting legislators from drawing their own districts
2. Establishes an independent redistricting commission that must be demographically, politically, and geographically representative of our state to draw our Congressional and General Assembly maps
3. Adds sunlight and transparency by requiring the release of all communications made by the Commission as well as any data used to create and propose any and all maps
4. Gives the public the opportunity to participate in the process by requiring at least 30 public hearings on the maps before a final vote is taken
Capital Infrastructure Bill begins Rebuilding of Roads & Bridges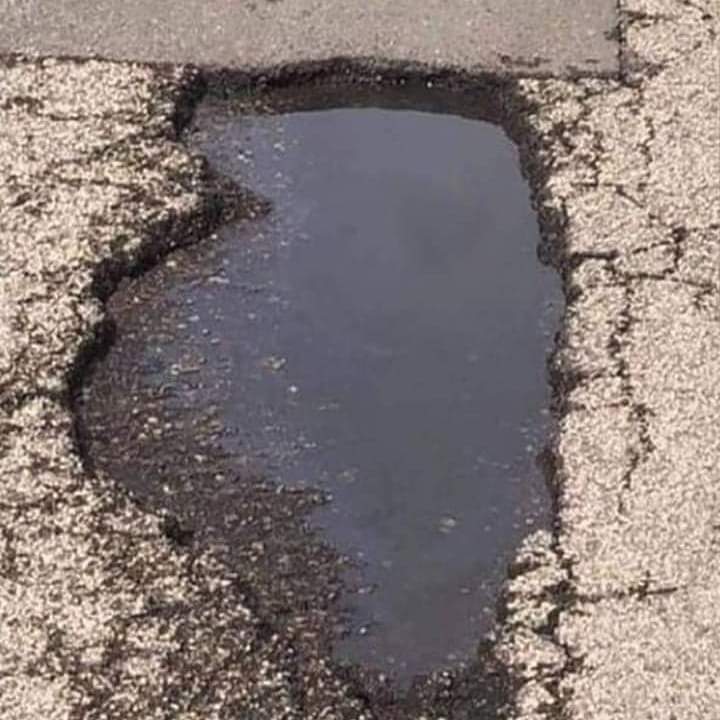 On top of funding to local governments through Motor Fuel Tax, Rep. Spain also supported MFT funding for a statewide Capital Bill, which will allow for grants for construction projects through the Illinois Department of Transportation and other state agencies. Through increased gaming, sports betting, and other transportation-related revenue increases, Illinois will begin rebuilding its infrastructure following the threat of federal transportation funding reductions due to systemic lack of investment in infrastructure in Illinois.
The 73rd District, which includes all or parts of Peoria, Woodford, Marshall, Stark, Bureau, and LaSalle Counties is expected to receive hundreds of millions of dollars in critical infrastructure projects to repair state roads and bridges as well as local projects, relieving pressure on overburdened local property taxpayers.
Several major bridge replacements over the Illinois River as well as dozens of community-based projects will make much-needed improvements for our region's ability to attract and keep employers and improve the quality of life for area residents.  Announcements will be made in the coming months of local projects funded by the bipartisan program.
Securing a Bigger Share of Road Repair Dollars
Changes mean more money for Downstate/ Local Roads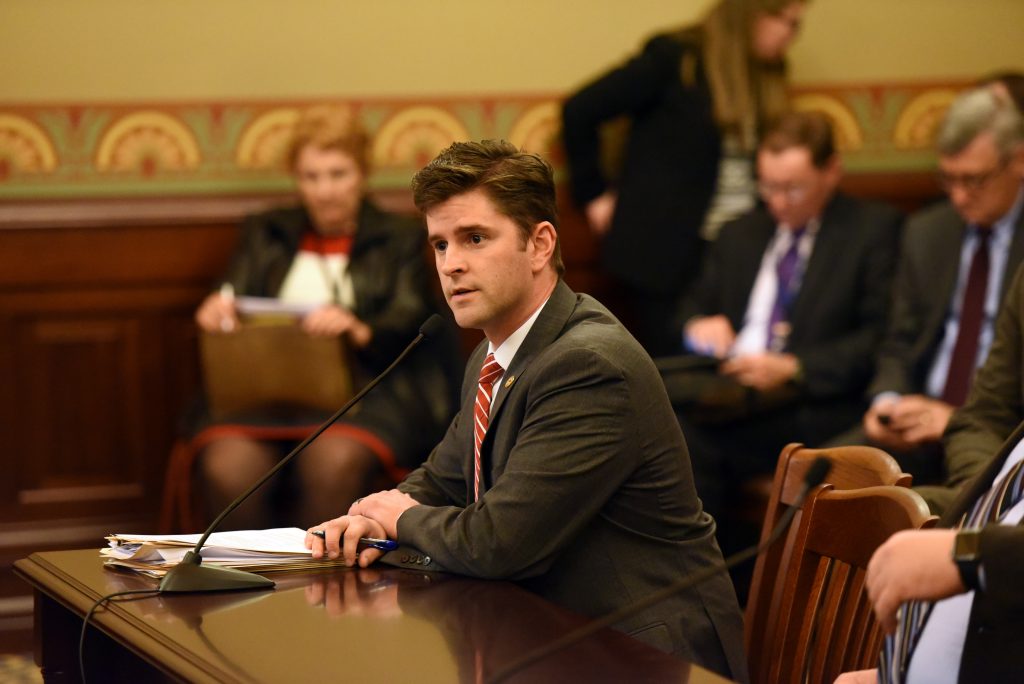 Motor Fuel Tax (MFT) revenues distributed to local governments (local counties, townships, cities and villages) can be used to fund critical transportation infrastructure projects like roads, traffic controls, street lighting, storm sewers, sidewalks, and other pedestrian paths, off-street parking facilities and more.  These funds ensure that local governments are able to provide for the public health, safety and welfare of their constituents through stable infrastructure.  Unfortunately, the State's share of funding for local roads has steadily declined for decades.  This has created a circumstance where local governments cannot maintain their roads without untenable property tax increases on homeowners.  Increased MFT revenues would allow local governments to address neglected and dilapidated infrastructure. 
Rep. Ryan Spain has long fought for additional funds for local roads. His first year in the Illinois House, he sponsored a resolution urging IDOT to put a greater share of funding to local roads through the Motor Fuel Tax Distribution formula. Spain fought and secured a bigger share of road dollars through his advocacy and bipartisan negotiation this Spring.
Essentially, municipalities may see an increase of about 50% in MFT due to the 2019 state capital bill based on their current level of MFT funding.
"Whenever someone asks what Downstate receives as far as benefits for motor fuel taxes beyond specific projects, this is one of those tangible benefits that will allow local governments to make additional progress on patching and deferred maintenance," Spain continued.
All road and bridge dollars are protected by the Illinois Constitution's Lockbox Amendment passed by voters in 2016.  All transportation tax dollars are now required to be invested in infrastructure, to be enforced by the Courts, if necessary.  This Lockbox Amendment protects all MFT funds from being used for non-transportation related purposes and helped to build the trust needed to reassure taxpayers these dollars are going where they are intended — no matter which elected officials are in charge of state government.
Ensuring Local Governments Receive Revenue from Online Sales
The State of Illinois will soon begin implementing one of Rep. Spain's top legislative priorities- sales tax parity.  The Illinois General Assembly acted in Spring 2019 to fix this long-standing problem of unequal sales taxes paid to local governments based on whether a sale occurs at a brick-and-mortar business or through an online vendor.  Rep. Spain supported and helped negotiate important changes to allow local units of government to receive sales tax from online sales —an important and much-needed change to our sales tax structure. 
Thanks to the US Supreme Court's South Dakota v. Wayfair decision, this is a win-win for retailers and local governments. Retailers win because the competitive advantage for remote retailers is erased. Local governments win two ways – their 1% share divided by population grows and, if they have a locally-imposed sales tax, they get all of it. Over 50 counties have passed a sales tax for school construction- they win because they can pay their bonds off faster, expand their projects, or both. Counties that have imposed a sales tax for public safety benefit for the same reason.
Scott's Law Enhanced by Illinois Legislature
Ensuring Safety of First Responders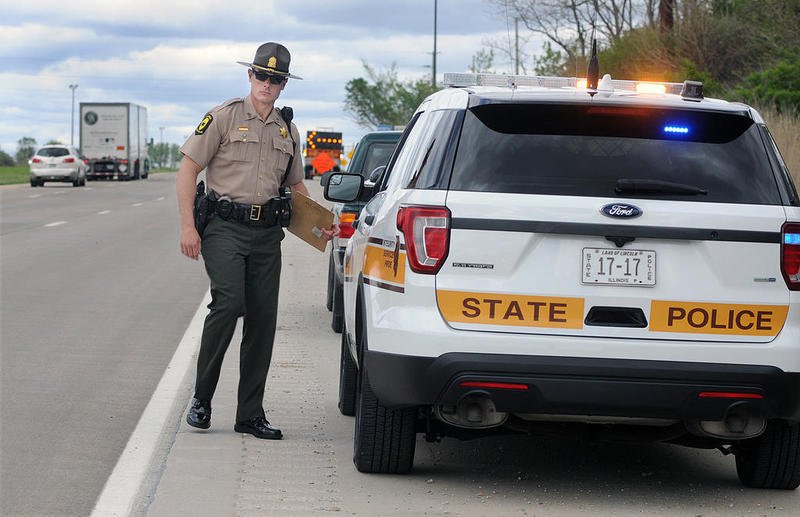 State Representative Ryan Spain supported new legislation to strengthen enforcement of Scott's Law and crack down on violations.
This comes after 16 Illinois State Police troopers were struck by drivers who failed to follow Scott's Law this year. Three ISP troopers have been killed while on the road in 2019.
Scott's Law applies to drivers approaching any police or other emergency vehicle stopped along the roadway. When approaching an officer's vehicle with flashing lights, drivers are ordered to change lanes (if possible), reduce speed and proceed with caution.
Changes to the law make violations a potential felony charge, carrying increased penalties and building additional awareness of the law to prevent distracted driving.
"We need all drivers to slow down and move over when approaching first responders on the roadways, but this is also a salient reminder to us all to exercise defensive driving, free of distractions," Spain said.