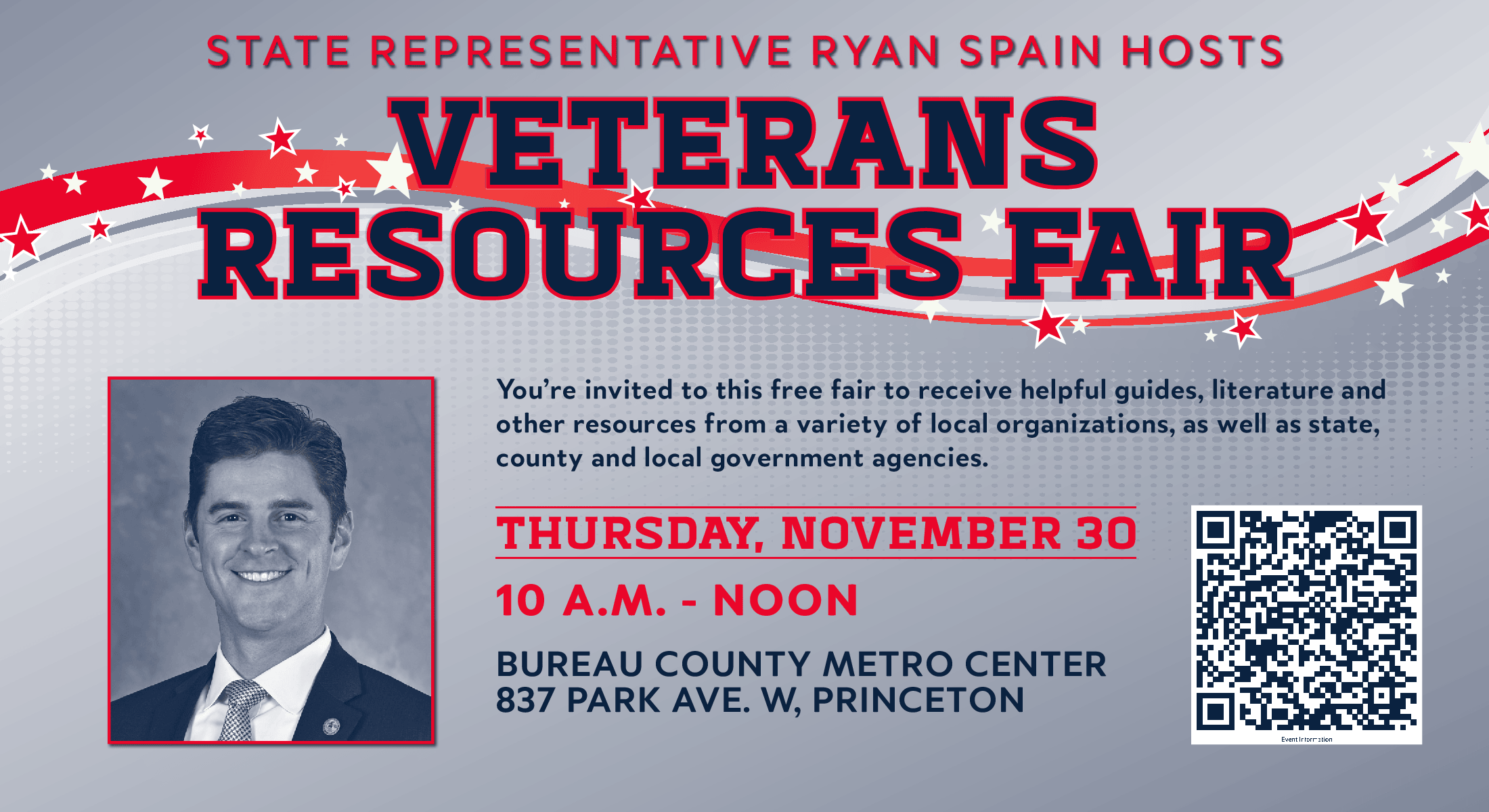 State Representative Ryan Spain invites you to a Veterans Resources Fair.
You're invited to this free fair to receive helpful guides, literature and other resources from a variety of local organizations, as well as state, county and local government agencies. Staff members from Rep. Spain's office will also be available to assist constituents with state government concerns.
Thursday, November 30
10 a.m. to Noon
Bureau County Metro Center
837 Park Ave W
Princeton, IL 61356
For more information, please call (217) 782-8108.